AppSec phoenix is happy to announce the full support of WordPress Security Scanning capability at no extra cost for the user of the platform. As a lot of clients were asking to assess WordPress we listen and integrate with the best scanner for WordPress. Now you are able to scan websites with the native integration of WP-Scanner.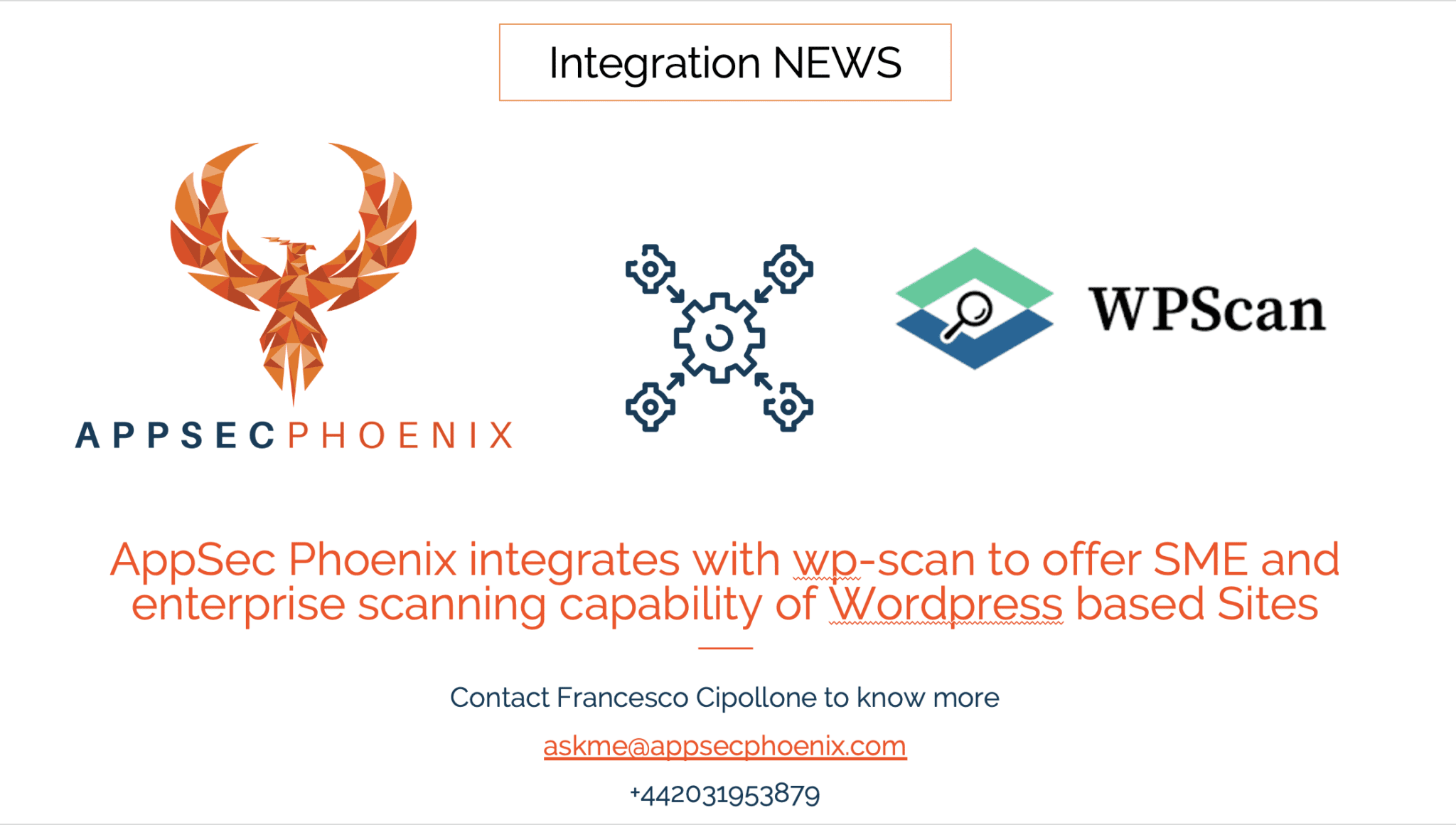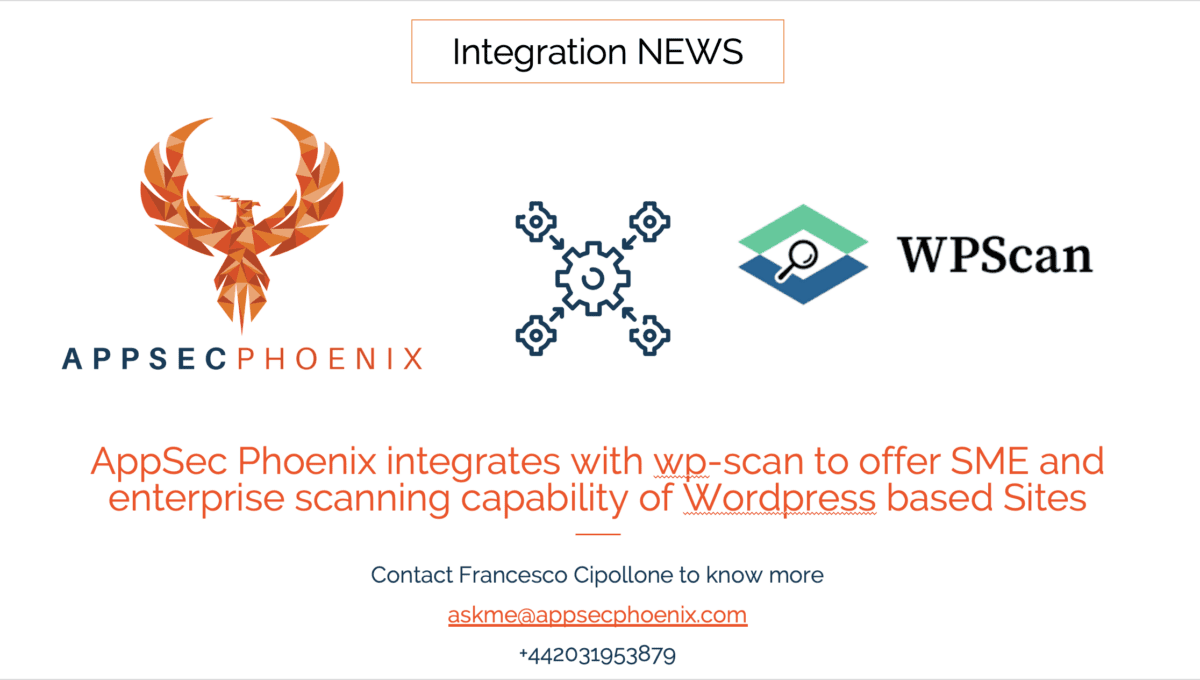 What does WP Scan do:
The WPScan tool is free and integrated natively with the platform, black box WordPress security scanner is written for security professionals and blog maintainers to test the security of their sites. The WPScan CLI tool uses our database of 24,591 WordPress vulnerabilities and requires users the import the WP Scan API Key.
Appsec Phoenix offers the capability to scan from a single platform for our client convenience, not for commercial use.
What does Appsec Phoenix we do:
AppSec Phoenix is a cloud-based application and cloud security posture management with risk-based vulnerability management components. We enable Executive, Security and Developer to agree on targets and objectives around cloud and application security enabling developers to consistently resolve vulnerabilities across cloud and appsec in line with executive expectation.
With appsec Phoenix, you can now initiate and retrieve scans easily with a click of a button
For instruction on getting started with scanner integration refer to AppSec Phoenix Knowledge base
check out other integration at Integration or request a demo to see it for yourself at Request a Demo