AppSec phoenix is happy to announce the full integration with WhiteSource for Software composition analysis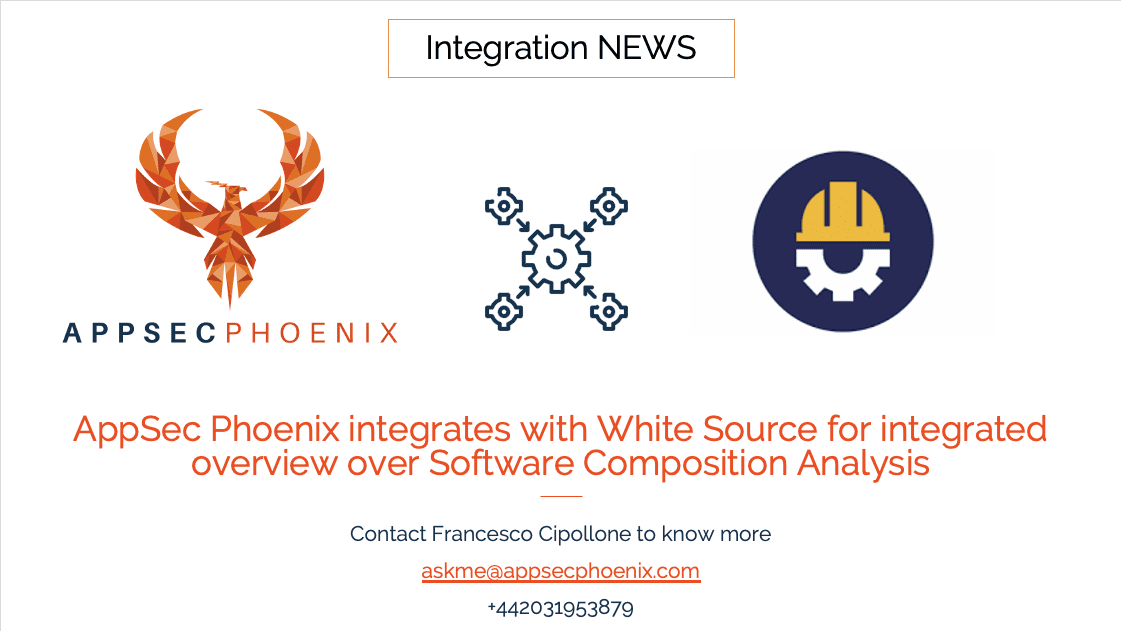 What does WhiteSource do:
Automated monitoring and fast customizable reporting are essential for securing your apps. With the most comprehensive open-source component and vulnerability databases available, WhiteSource gives you full control over security and license compliance for all your open source dependencies. Say goodbye to false positives.
What do we do:
AppSec Phoenix is a risk-based vulnerability management platform RBVM with Application security tooling orchestration ASTO capabilities. We enable Executive, Security and Developer to agree on targets and objectives around cloud and application security enabling developers to consistently resolve vulnerabilities across cloud and appsec in line with executive expectation.
With appsec Phoenix, you can now initiate and retrieve scans easily with a click of a button
check out other integration at Integration or request a demo to see it for yourself at Request a Demo