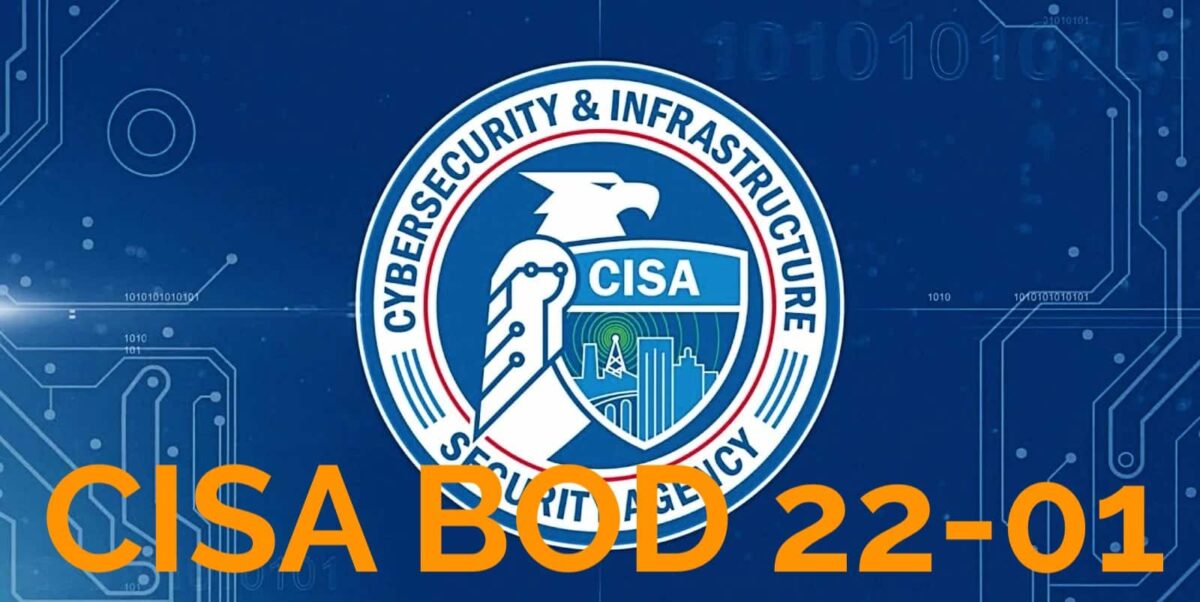 Vulnerability management has been lagging a bit behind, but recent, the US government has ramped up several regulations.
Vulnerability resolution time and prioritization of specific vulnerabilities have driven much-needed changes in this field.
Since 2021, with the appointment of a new director, the U.S. government's Cybersecurity and Infrastructure Security Agency (CISA) has been making a name for itself with big moves like its new "Hack DHS" bug bounty program and the creation of a cybersecurity advisory committee made up of industry representatives.
July 2021 CISA "Cyber actors continue to exploit publicly known—and often dated—software vulnerabilities,"
CISA has introduced CISA directive 22-01 that takes more drastic action on the vulnerabilities that need to be addressed.
Now the policy does not mandate resolution time but is strict on executing a plan for internal vulnerability management procedures.
a. Establish a process for ongoing remediation of vulnerabilities that CISA identifies, through inclusion in the CISA-managed catalogue of known exploited vulnerabilities, as carrying significant risk to the federal enterprise within a timeframe set by CISA under this directive;
Without tracking those metrics is difficult to know which asset is falling behind patching or resolution.
This resolution follows the previous order by the White House on software security and supply chain management. Executive order on Improving the Nation's Cybersecurity.
This binding operational directive (BOD) is mandatory for all U.S. "federal civilian agencies" to solve the problem and reduce U.S. government exposure to today's swarm of vulnerabilities.
The challenge is that CISA directive does not specify context or risk vulnerability resolution. It just mentions the resolution plan.
The common vulnerability actions are specified in the KEV repository (known exploited vulnerabilities). https://cisa.gov/known-exploited-vulnerabilities
The smart teams are already focusing on prioritizing vulnerabilities with resolution time technologies like EPSS and other Cyber Threat intelligence to focus on the more exploitable vulnerabilities.
Relax. In this post, we'll cover everything you need to know about CISA directive 22-01, with some guidelines on prioritising vulnerabilities and keeping the focus on team burnout and compliance.
What Does CISA Directive 22-01 Say?
What Does CISA Directive 22-01 Say?
CISA was formed in 2018 to "lead the national effort to understand, manage, and reduce risk to our cyber and physical infrastructure." CISA focuses on collaboration and disclosing which vulnerabilities are more exploitable under the KEV; nonetheless, the procedures under which the new vulnerabilities are integrated and deprioritized are obscure.
This latest BOD is an add-on to the earlier BOD 19-02, which called for an increased effort toward vulnerability remediation: "[I]t is more critical than ever for federal agencies to rapidly remediate vulnerabilities that otherwise could allow malicious actors to compromise federal networks through exploitable, externally-facing systems."
The BoD is also known as "Reducing the Significant Risk of Known Exploited Vulnerabilities" and is the first CISA attempt to tackle prioritization under the mostly exploitable Vulnerabilities.
Is the high exploitation factor the only factor you should consider when analysing which vulnerabilities to fix?
Is one of the elements, but not the only one; some examples to consider are:
Probability of exploitation
The severity of a vulnerability (CVE, CWE, CVSS and CWSS)
The locality of an asset, also known as Context
Exploitability of a vulnerability, based on the availability of Proof of concept or code snippet
Probability of an attacker targeting the vulnerability
Active exploitation of the vulnerability from threat actors groups
Discussion on Twitter, Linkedin, Reddit and other forums
The freshness of vulnerability (in the first 40 days, vulnerabilities are exploited/targeted more frequently)
Nonetheless, the BOD 19-02 only focuses on the known exploited vulnerabilities. catalog of about 300 "known vulnerabilities,". BOD 19-02 and 20-02 are a move forward with more due diligence when handling high-risk vulnerabilities and putting some governance around resolution time.
Companies that do business with the U.S. government need to remediate any listed vulnerabilities by the corresponding due dates (which are set according to the date the vulnerability was discovered and its severity).
CISA plans to update this list from time to time as due dates pass and new vulnerabilities emerge.
Additionally, all compliant organizations must report their progress to CISA as they work toward these deadlines.
Organizations failing to comply by the due dates listed will presumably face administrative penalties and potentially lose important U.S. government contracts. But the repercussions go much further—and could affect you no matter your industry.
Vulnerability remediation plan and do You Need to Comply with CISA Directive 22-01?
The answer is probably yes at a certain point in time. With UK and USA ties strengthening and CISA opening a new office in the UK there is a high chance that the NCSC will start mandating the same form of regulatory compliance.
The short answer to this question is you probably don't unless you're working for the U.S. government. But in reality, you probably shouldn't ignore it, either.
According to CISA, this BOD 22-01 "applies to all software and hardware found on federal information systems managed on agency premises or hosted by third parties on an agency's behalf." This includes the federal and executive branch departments and agencies of the United States.
But the U.S. government is also strongly recommending this standard even for private businesses, as is clear from CISA director Jen Easterly's tweet: "The BOD applies to federal civilian agencies; however, ALL organizations should adopt this Directive and prioritize mitigating vulnerabilities listed on our public catalogue, which are being actively used to exploit public and private organizations."
The Tweet makes sense but also highlights the focus and overwhelm on any exploitable vulnerability regardless of where it is. A less likely vulnerability not on the CISA list or cloud misconfiguration might be as dangerous, if not more dangerous, depending on where it manifests.
Nonetheless, this regulation is a step forward to focus on what's more important to fix first.
The vulnerability exploited in the wild is real. Even if you are not doing business with the US government, one of those vulnerabilities will likely be exploited.
You may need to comply soon. Other governments and large enterprises will likely follow CISA's lead and make complying with BOD 22-01 or similar standards mandatory for doing business with them. This might include NCSC and other Cyber essential regulations in the UK
Prioritization of Exploitability is not the only factor: prioritizing based on exploitability alone is not the only factor, and the list is static. The risk of vulnerabilities is dynamic and changes over time see Vulnerability Prioritization Blog here
Even if you don't have to comply, you definitely should. And it may be simpler than you think.
How can you prioritize vulnerabilities and prevent burnout from CISA Directive 22-01?
The U.S. government has put BOD 22-01 in place because today's businesses are struggling to keep up. The reason is simple, there is no contextual monitoring of vulnerabilities and teams are stretched.
This regulation takes us a step further in due diligence and prioritization for Vulnerabilities.
According to a CISA report, "Focusing scarce cyber defence resources on patching those vulnerabilities that cyber actors most often use offers the potential of bolstering network security while impeding our adversaries' operations."
Patching is the first line of defence, but don't forget other vulnerabilities and misconfiguration comes in place.
That's easier said than done. Patching, remediating vulnerability at scale and deciding which vulnerability to fix first can be difficult, regardless of the mandated compliance.
CISA also has new Cybersecurity Incident and Vulnerability Response Playbooks, explaining, "Existing patch and asset management tools are critical and can be used to automate the detection process for most vulnerabilities."
Threat intelligence and automation can greatly help in fixing vulnerabilities.
It also introduces the concept of Business criticality in vulnerability remediation.
Risk and remediation are probably the best tools to select which vulnerability to solve.
Risk = Probability (Likelihood of exploitation, Locality) * Severity * Impact
For more details on leveraging risk-based contextualization and prioritization to tackle CISA KEV mandated and other vulnerabilities and misconfiguration, refer to WHY PRIORITIZE VULNERABILITY? A CASE FOR RISK AND CONTEXTUAL-BASED PRIORITIZATION FOR APPLICATION SECURITY AND CLOUD SECURITY
Appsec Phoenix has introduced auto-tagging and automatic selection of KEV-mandated CISA vulnerabilities.
Leveraging threat intelligence and business impact assessment also easy to prioritize automatically the vulnerabilities that matter most.
In other words, automation and intelligent patching are crucial to meet evolving modern regulatory standards like CISA's BOD 22-01.

Get a demo today: https://staging-appsecphoenixcom.kinsta.cloud/demo/