Manico's deep-rooted expertise in application security, an active member of OWASP and creator of OWASP Top 10. will bolster Phoenix Security's capabilities in vulnerability management and secure coding practices as the platform continues to evolve.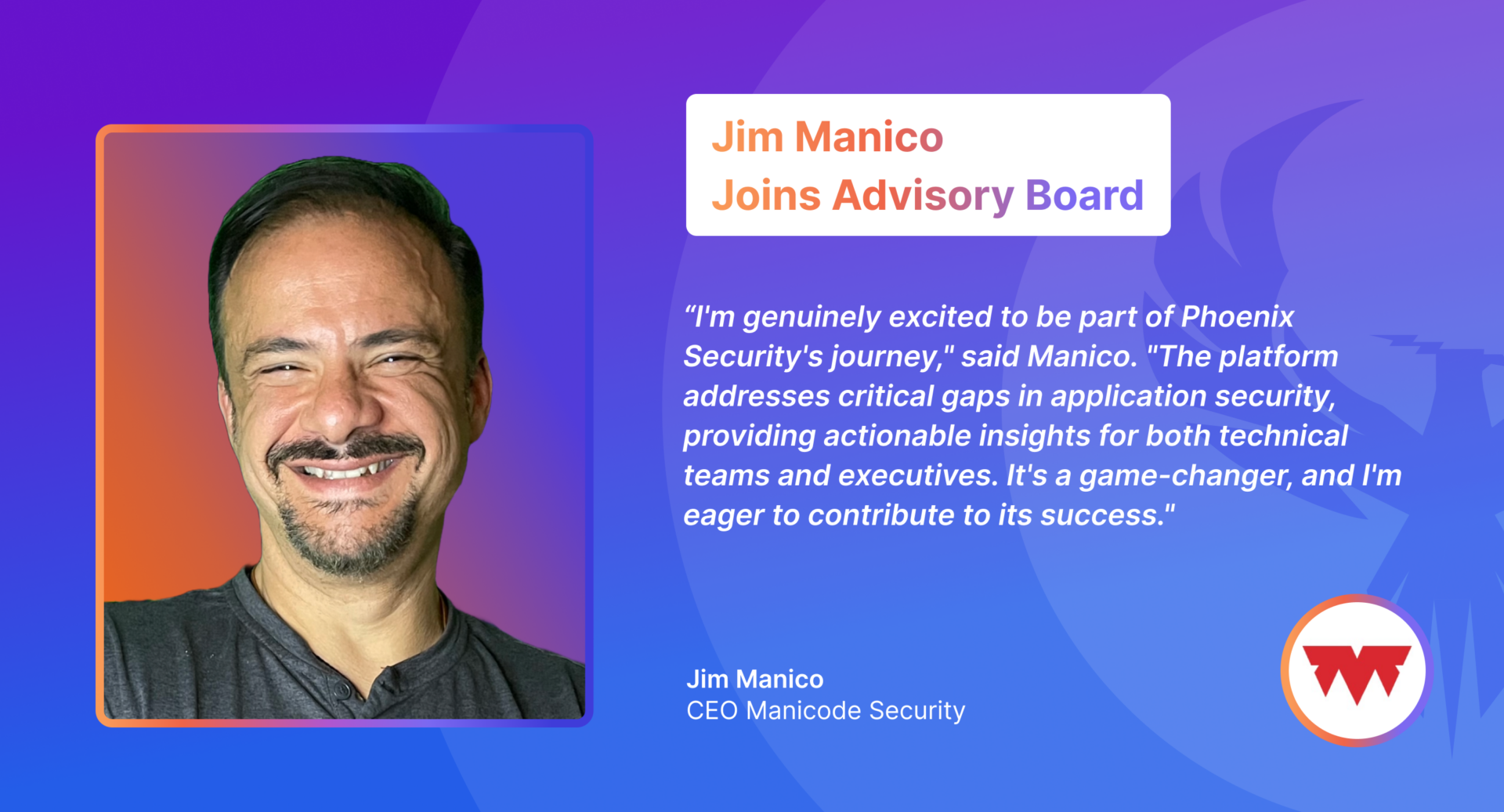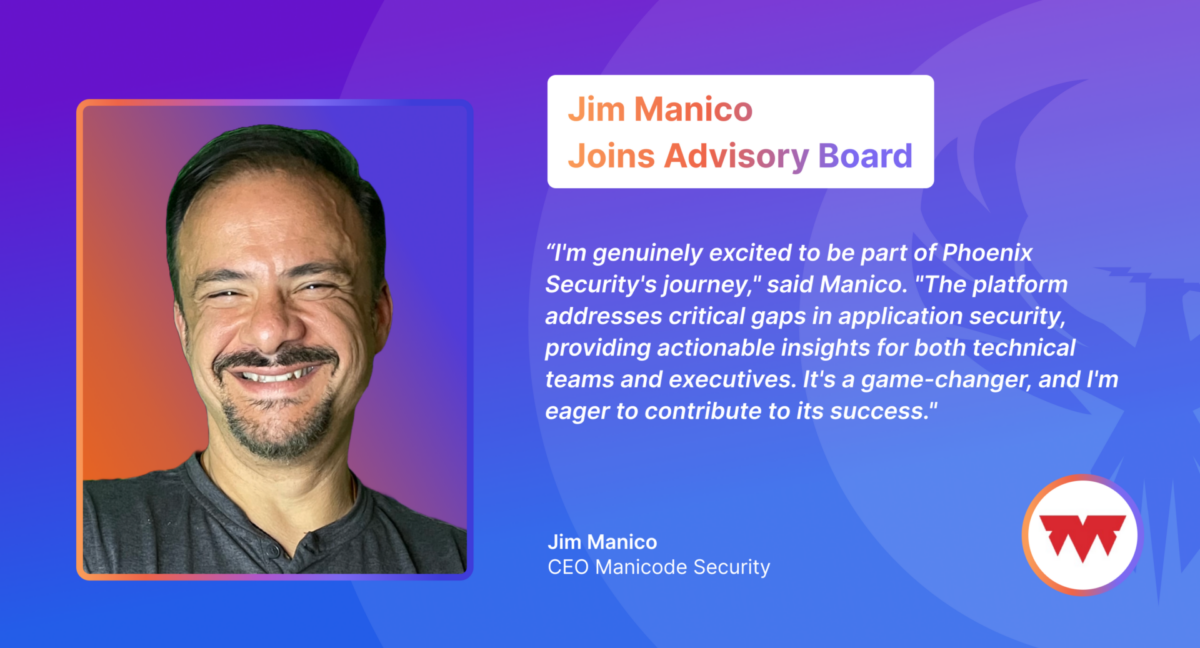 LONDON, England (September 22, 2023) — Phoenix Security, a leading platform specializing in cloud and application security posture management, is thrilled to announce the appointment of Jim Manico to its advisory board. Manico brings a wealth of knowledge in application security, secure coding, and vulnerability management, fortifying Phoenix Security's technical prowess as the company prepares for its next phase of growth.
Jim Manico founded Manicode Security, a firm dedicated to software security education. He is also a well-known author and educator in secure coding practices, contributing to the OWASP community and serving as a project co-leader for the OWASP Application Security Verification Standard (ASVS). Manico has been a keynote speaker at numerous security conferences and has provided training sessions globally. Jim created the famous OWASP Top 10 and is one of the biggest advocates.
With a career spanning over two decades, Manico has shaped application security standards and practices. His expertise will be invaluable in helping Phoenix Security refine its offerings, particularly in the areas of vulnerability management and secure coding.
"Adding Jim Manico to our advisory board is like bringing the whole of application security knowledge in one person, Jim has extended business and development perspective two fundamental topics we are aligning at Phoenix Security "
" said Francesco Cipollone, CEO and founder of Phoenix Security. "Jim's unparalleled expertise in application security aligns perfectly with our mission. We're honoured to have such a distinguished professional join our team."
"I'm genuinely excited to be part of Phoenix Security's journey," said Manico. "The platform addresses critical gaps in application security, providing actionable insights for both technical teams and executives. It's a game-changer, and I'm eager to contribute to its success."
Manico joins an already impressive advisory board that includes cybersecurity luminaries such as Andrew Peterson, Xabi Errotabehere, Chris Hodson, Jonathan Rau.
---
Advisory Board Highlights:
Chris Romeo Brings a no-nonsense approach to cybersecurity with decades of experience in corporate organization and end-user training. Chris was the former Director of Devsecops security for CISO and recently CEO of the security journey
Xabi Errotabehere: Offers insights into early-stage business management and effective market penetration strategies. Xabi was the CTO of the cloud security company Cloud Conformity, acquired by Trend Micro
Andrew Peterson: Provides valuable exposure to the U.S. market and connections with venture capitalists. Andrew was the former CEO of Signal Science, acquired by Fastly.
Jonathan Rau: Brings cloud and several startup experiences to the table with a no-nonsense view on cybersecurity, recently Jonathan was the CISO for lightspin recently acquired by CISCO
John Kinsella: A cybersecurity expert from cloud to startup with a deep obsession for application security, John has previously exited his company to Quays.
·
---
To learn more about Phoenix Security or to schedule a free demo, visit https://www.phoenix.security/request-a-demo/.
---